Lorenzo and Serena are waiting to treat you to a unique floral experience; astonishingly colourful and fragrant flowers await you!
Trento guarantees flower delivery to neighbouring areas (buy flowers online Trento).
Via San Pietro, 64 – Trento (TN)
Tel./Cell: +39 3917238629 +39 3518941850
OPENING HOURS
Monday: 3 – 7 pm
Tuesday – Saturday: 9 am – 12 pm | 3 – 7:15 pm
Closed Sunday
The opening hours indicated above can vary in compliance with the COVID restrictions provided by the Prime Ministerial Decree and by regional ordinances. We suggest you contact the store directly.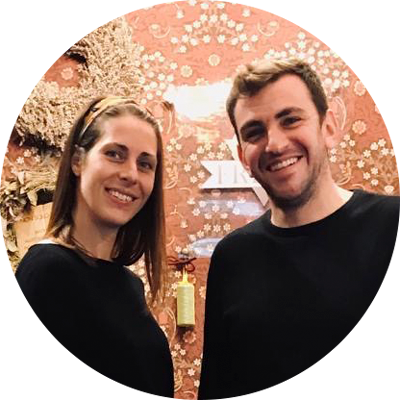 A FEW WORDS WITH
Serena & Lorenzo
Lorenzo and I met in 2013 at a wine shop I was working at in the evening to round off my secretarial salary. He often came by after dinner and between one pleasantry and another he won me over with his smile and ways. I also admit that I liked the area of work he was in, caring for flowers and plants in a nursery in the area of the Giudicarie and Chiese valleys.
Show more
FRIDA'S IS WITH YOU
The first contact is never forgotten. This is why we make sure that each of your requests is treated with care and the greatest attention by our dedicated team.
Fill out the form and start your experience with Frida's

Fill out with your personal data.
FRIDA'S NEWS
How to bloom your Inbox.
Sign up to Frida's Newsletter and every month you will receive creative tips about our floral world. We talk about beauty, creativity, colours, floral culture and many other curiosities.