Stefania is waiting to treat you to a unique floral experience; you will find astonishingly colourful and fragrant flowers!
Frida's Sassuolo guarantees flower delivery to neighbouring area (buy flowers online Sassuolo).
OPENING HOURS
Monday, Thursday & Sunday: 9.30 am – 12.30 pm
Tuesday & Friday: 8:30 am – 12:30 pm / 04:00 pm – 07:30 pm
Wednesday & Saturday: 9.30 am – 12.30 pm / 03:30 pm – 07:30 pm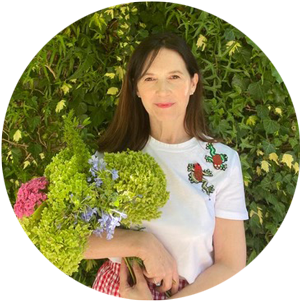 A FEW WORDS WITH
Stefania
I don't know if I have find Frida's or F'ridas found me. I know that between this riot of flowers, in the daily work of my hands, between intertwinings of bouquets and garlands, I am happy, here and now.
In Fridas I found a place suspended, beyond time and mutability, the opportunity to give smiles and small joys with a treasure chest of beauty, a moment of kindness, a moment of pause between the daring rides and the dizzying races of life.
My Fridas is the desire to welcome, the need to return to the roots, to the simplicity of authentic things, where everything begins.
I'll wait for you here.
Do you want to give yourself a wish?
Start with a flower.
FRIDA'S IS WITH YOU
The first contact is never forgotten. This is why we make sure that each of your requests is treated with care and the greatest attention by our dedicated team.
Fill out the form and start your experience with Frida's.

Fill out with your personal data.
FRIDA'S NEWS
How to bloom your Inbox.
Sign up to Frida's Newsletter and every month you will receive creative tips about our floral world. We talk about beauty, creativity, colours, floral culture and many other curiosities.