Maura is waiting to treat you to a unique floral experience; astonishingly colourful and fragrant flowers await you!
Pordenone guarantees flower delivery to neighbouring areas (buy flowers online Pordenone).
Corso Vittorio Emanuele II, 25A – Pordenone (PN)
OPENING HOURS
Tuesday – Saturday: 9 am – 12:30 pm | 4 – 7:30 pm
Sunday: 9:30 am – 1 pm | 4 – 8 pm
Closed Monday
The opening hours indicated above can vary in compliance with the COVID restrictions provided by the Prime Ministerial Decree and by regional ordinances. We suggest you contact the store directly.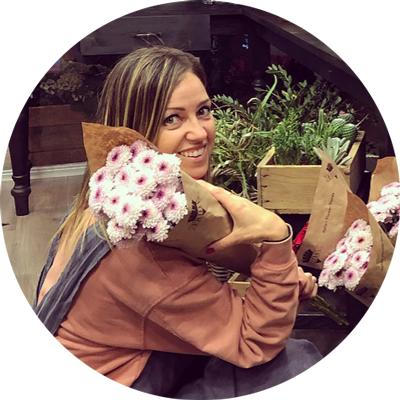 A FEW WORDS WITH
Maura
I've had a love for creativity since my school days.
I've cultivated this passion through my studies at the Art Institute and then at the Fine Arts Academy in Venice.
After completing my studies, I was able to unleash my desire to create and to share thanks to photography. In fact, for many years I worked as a stylist on interior design photography sets. It was a magical world and a job that I loved, but when the furniture sector was hit by an economic crisis, at a time in my life when I had just taken out a mortgage, I was obliged to look for something else.
Show more
FRIDA'S IS WITH YOU
The first contact is never forgotten. This is why we make sure that each of your requests is treated with care and the greatest attention by our dedicated team.
Fill out the form and start your experience with Frida's.

Fill out with your personal data.
FRIDA'S NEWS
How to bloom your Inbox.
Sign up to Frida's Newsletter and every month you will receive creative tips about our floral world. We talk about beauty, creativity, colours, floral culture and many other curiosities.