Description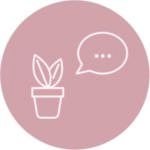 The history and symbolism of marino algae is shrouded in Japanese myth. The story portrays two young lovers who, to escape the opposition of their families, seek refuge on the shore of a Japanese lake named Akan (the only place in Japan where marimo grows). The legend tells how their hearts united into one and turned into marimo in this lake, so as to live together forever. Marimo, in fact, is a centuries-old organism.
ORIGIN OF THE NAME
Marimo is a name that was coined by the Japanese botanist Tatsuhiko Kawakami in 1898 and derives from the word "Mari", Japanese for "marble" that recalls the algae's almost perfectly spherical shape.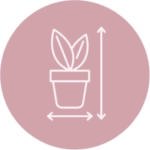 Vase:
height 16,5 cm – Ø base 8 cm
Opening Ø 6 cm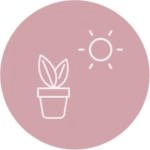 To prevent an increase in the water's temperature, we advise positioning the jar in a place that is well-lit, without exposure to direct sunlight. The plant must not be exposed to a temperature greater than 23° C..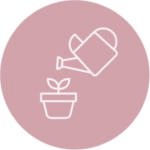 Freshwater, and not distilled water, is essential for marimo growth as it derives the nutritive elements it needs from the minerals present in freshwater. By adding a drop of sparkling water to the jar, marimo will benefit from greater access to carbon dioxide that it transforms to produce more bubbles and rotations.
Water should be changed once a week or every 10 days or so, while being careful that the marimo remains out of water for the briefest time possible.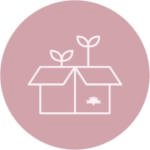 Marimo is sent wet in a waterproof bag to preserve its humidity. Further protective padding is added to avoid the risk of impact or jolts.
In these conditions the algae ball can be preserved for a number of days,
noting that delivery anywhere in Italy is usually within 24-48 hours.
When the box with the marimo arrives, first place the small stones in the jar followed by the big ones, then place the marimo and add water.