Description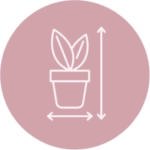 It is an evergreen shrub of medium size and can reach a maximum of 100-130 cm. Its brilliant dark-green foliage is shiny, oval and tough; its bark is light coloured. The most characteristic element of the ficus are its roots, which grow above ground to conspicuous dimensions, giving the trunk's base its characteristic form.
Height: ca 30-35 cm from the exposed roots.
Pot: height 12 cm – Ø base 9,5 cm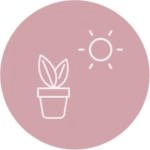 This plant benefits from a well-lighted setting, although it is best to avoid excess direct sunlight especially during the summer.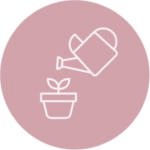 Water abundantly from the beginning of Spring to the end of Summer, checking that the soil is dry before watering. Avoid water accumulation in the flowerpot dish. When Autumn arrives, moisten the soil periodically and remember to vaporise the foliage often.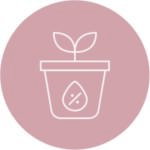 Temperature: not inferior to 10°C.